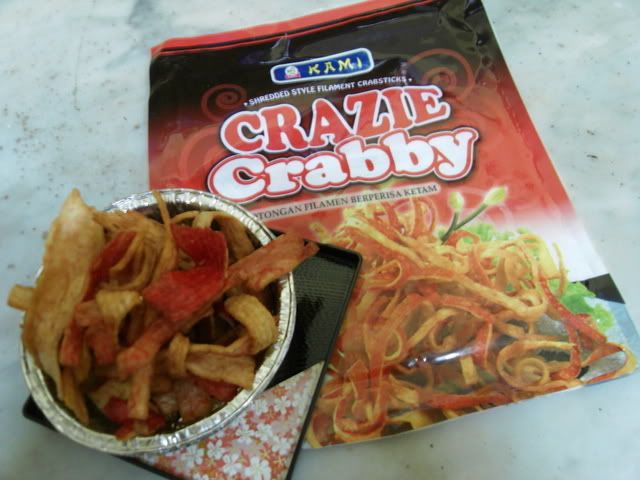 This is a new product in the market, basically shredded crabstick...
Nice as a snack to go with tartar sauce once it has been deep-fried till crispy.
Simply thaw the packet and loosen the strands before deep-frying till golden. I would normally tear the strands into thinner strips to hasten the frying time.
Another good sauce that can be paired with this is the Thai Chilli Sauce...simply sweet, sour and spicy hot. Now I need to go make myself another batch to savour in front of the tv.